Greetings All!
Today I chose flowers over a v gap. V gap just didn't appeal to me at all, I'm not sure why. Also, I have quite a few flower manicures from last year just sitting there on my computer. Is that cheating? I haven't used them for anything else, and it's a perfect opportunity to use them! And I did do them myself. It's not cheating. It's fine!
Some of you may know I'm a big fan of rose nail art. I'm not very good at it, but I love it! I picked this manicure that I wore in December.
OK, so somehow I was actually better at drawing roses then than I am now! This is a base of OPI Samoan Sand. I matted it, then freehanded some stems and leaves with Revlon Matte Suede Emerald City. I actually wore it like that for a day, as it looked quite cool, almost like a tattoo. Then I painted on some roses with OPI The Thrill of Brazil, and did the details in OPI Got The Blues For Red. I really liked the matte background and the shiny roses. Unfortunately these pictures are pretty awful, but you get the idea!
On a slightly more personal (but still nail related!) note, today I'm pretty excited as there are 2 different brands of textured polishes (hopefully) available at Boots today! Barry M released their textured polishes, and the new Gellys in Superdrug last week, but I prefer shopping in Boots. Also, Boots brand 17 are releasing their textured polishes today! I REALLY hope they have them in my local one!
From the Gellys, I want Lychee, the nude one. The textured polishes I'm not too bothered about, as they are pastels, but I might pick one up!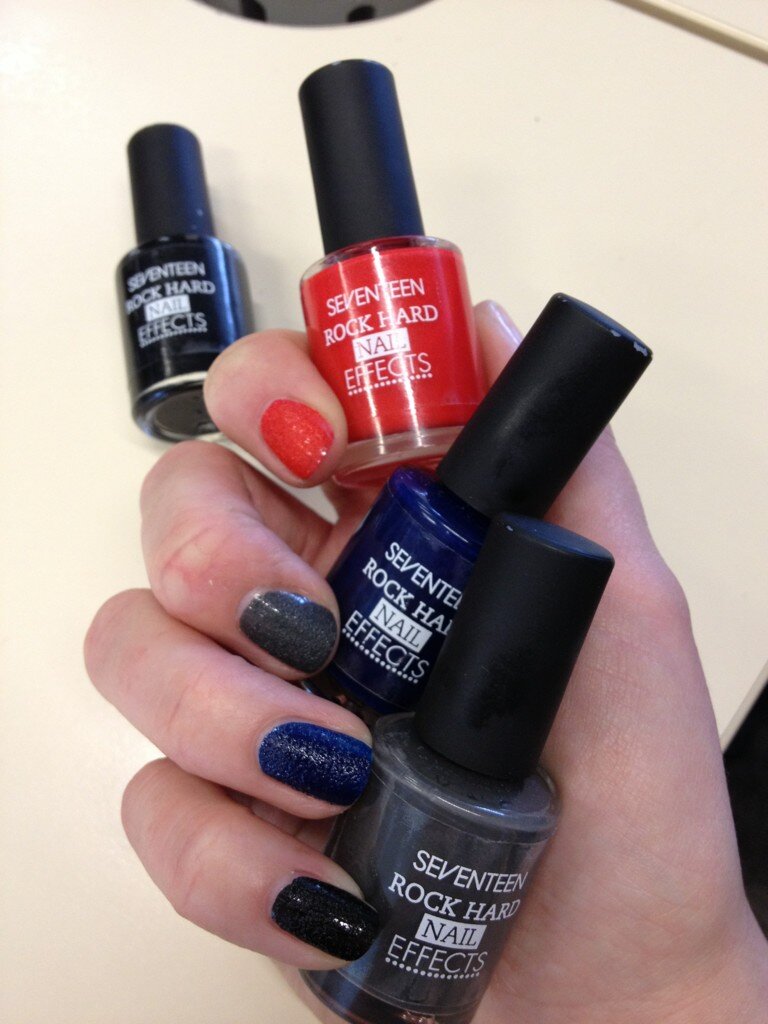 These are what I'm more excited about! I think they are much better colours for the textured look. I want the red one and the grey one! Here's hoping they have them!

Remember to check out everyone else's lovely nails!